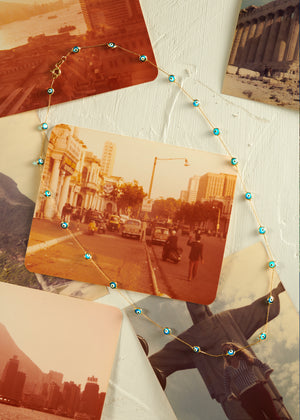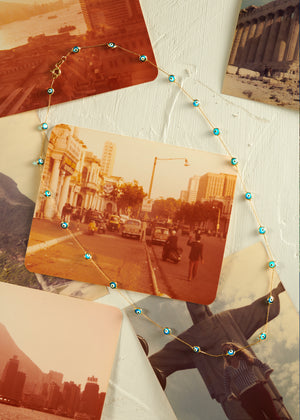 The art of a well thought gift.
Few things surpass the unbridled joy of receiving and giving a thoughtful gift, particularly when it's as personal and symbolic as jewellery. Whether an act of love, friendship or spontaneous generosity, gifting Alemdara's understated and elegant jewellery is made all the more special with their spiritual promise of luck and protection.
Evil eye designs.
Talismans protection adorned in intricate craftsmanship to gift with love.
DISCOVER COLLECTION
Necklaces made for layering.
Delight in a well considered combination on necklace shapes, stones and materials that suit you.
Discover Necklaces
Jewellery made for your love.
Perfect pieces for the perfect friends and bridesmaids that you share special moments with.
Optional button
Get in touch.
Celebrate with a sparkling special something and contact us for a bespoke request.
contact us